Leave the city behind and immerse yourself in this fun farm experience!
New Sweden Farms Corn Maze and Pumpkin Patch is located in the heart of the historic New Sweden farms area of western Idaho Falls. Leave the city behind and immerse yourself in this fun farm experience! Just one mile west of the the Sunnyside exit in Idaho Falls.
Open for the regular season September 11th Grand Opening through October 30th at 5:00 pm. Closed Sundays.
Other dates available by reservation.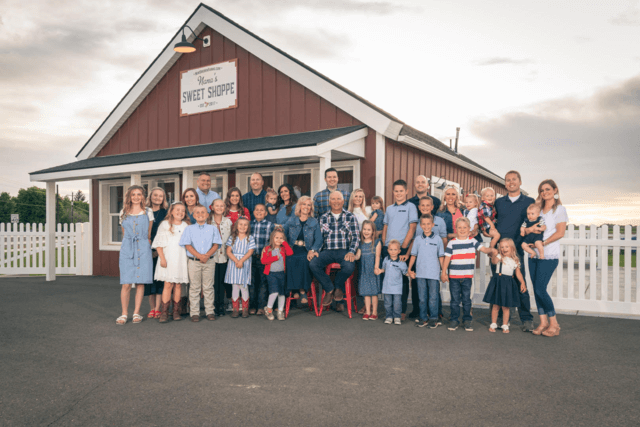 Lisa Bloxham: Married to Brady Bloxham, co-owners of Silent Break Security, Inc. Parents to 4 boys with one on the way. Living in Pleasant Grove, Utah with summer property in Idaho Falls, Idaho.
Mike Infanger: Married to Ashley Oseen Infanger. Owner of Infanger Insurance Inc. on Woodruff in Idaho Falls. Parents of 3 children.
Lana Prier: Teaches Mandarin Chinese and is married to Kevin Prier (4th year Medical Student). Parents of 2 girls and currently living in Dallas, Texas (except during Maze Season).
John and Deby Infanger: Co-Owners of New Sweden Farms, LLC. Native Idahoans and proud parents of 5 perfect children and their wonderful spouses! Grandparents to 20 fun-loving grandkids! It's a family farm and a family business!
Ray Infanger: Married to Tappia Freed Infanger. Parents to five children. Owner of Ray Infanger State Farm Insurance agency on Woodruff in Idaho Falls.
Jill Dalton: Academic Coach for American Heritage Charter School (AHCS) in Idaho Falls. She is married to Jim Dalton, attorney and Executive Director of AHCS. Parents of five children.